Julianna Andres, a 2020 graduate from Buckeye Valley High School, is this year's recipient of the Dick O'Keefe Memorial Scholarship.  The scholarship was established in 1998 by the O'Keefe family to honor the memory of Mr. O'Keefe, a local farmer and lifetime supporter of agriculture, and is open to local seniors pursuing further education in agriculture or natural resources.
Julianna is well accomplished, having been involved throughout her high school years in advanced placement classes and gymnastics while volunteering with several local community organizations.  She was very active in FFA, 4-H, the Delaware County Junior Fair, Junior Fair Board, and show cattle.  Through FFA she participated as an individual and as a team member in food technology and biotechnology competitions, garnering awards in both arenas.  Julianna will be attending The Ohio State University's College of Food, Agriculture, and Environmental Science this fall, majoring in food science and technology.
The Delaware SWCD congratulates Julianna on this achievement and wishes her well in future academic pursuits.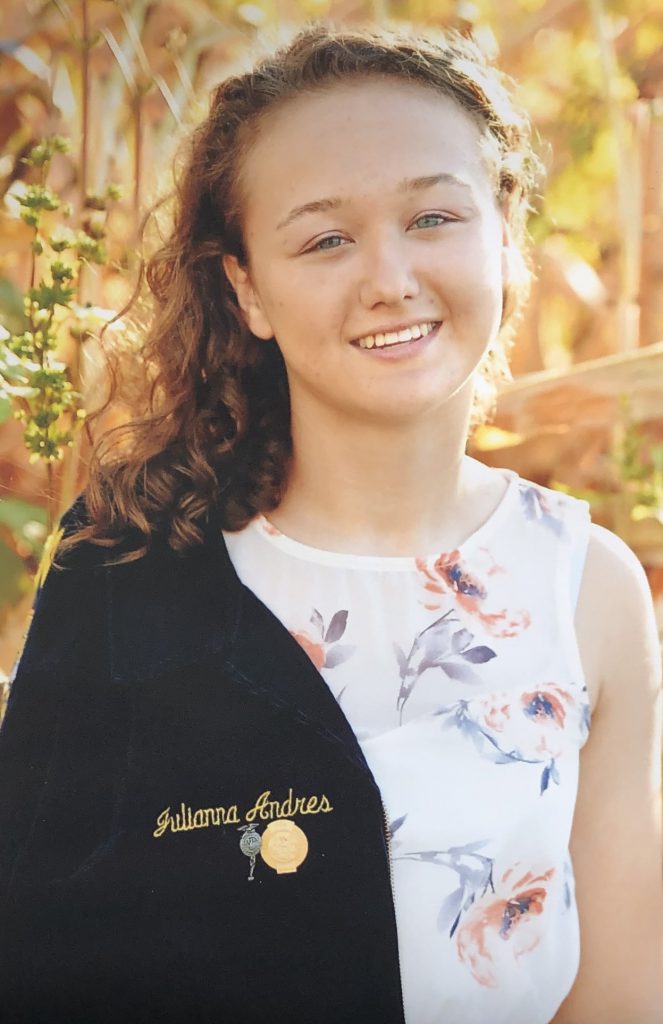 The Dick O'Keefe Memorial Scholarship was established in 1998 to honor the memory of Mr. O'Keefe who passed away on December 29, 1997. Contributions in his memory came from a host of friends and family, as they knew how much farming was a part of his life. Dick was born and raised in Delaware County and introduced to farming at an early age, as was his father and grandfather before him. He understood the perils associated with agriculture, but "the seed had been planted," making the term "farmer" something of which he was very proud. May this scholarship help a young person with the same dream.