The Delaware SWCD rents out a no-till grain drill and a no-till, warm-season grass drill.   These tools help prevent erosion, conserve soil, and establish wildlife habitat.  For more information concerning the requirements to use one of these conservation tools, please download our Drill Brochure.
A rental contract form must be filled out and submitted to our office prior to using one of these implements.  Download the JD Drill rental contract or Truax Drill rental contract.
For more information, contact: Bob Sherman, Resource Conservationist, at bsherman@co.delaware.oh.us or (740) 368-1921.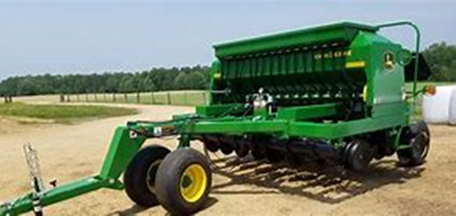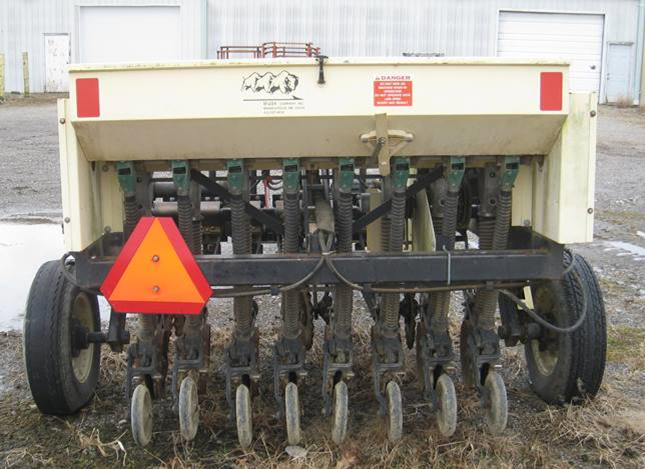 8' Truax FLX-II88 No-Till Drill